Yes, you actually might have a problem if you are "too right-sided."
Let me start by saying that our brains are naturally wired to be right side dominant. If everything goes well in utero, during childbirth, and during our early developmental stages, one can expect to be right-handed. It so happens that this is the case with about 87% of the population. Most right-handed people are also right-eyed, meaning that the right eye is the preferred eye used to better take in visual information.
It also follows suit that many right handed and right-eyed people are also right-legged. In these cases the right leg is biased with standing, supporting weight, and performing coordinated acts.
Why is this a big deal?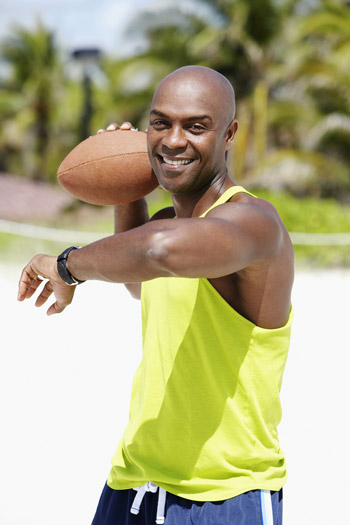 The problem arises when people rely excessively on their right sides over long periods of time. The result can be bigger and stronger muscles on the right side, accompanied by an actual slight displacement of the body's center of gravity to the right.
This phenomenon is a vicious cycle. Many man made objects are designed for right-sided people. Cars, cameras, and water fountains are just a few examples of things that reinforce usage of the right side. The left side as a result over time can become relatively weaker, and the brain continues to reinforce the pattern of right-sided dominance.
In terms of body health, symmetry is a good thing. If someone is constantly shifted to his or her right side, spinal movements become more labored. Bending forward becomes problematic because of the displacement of weight: the spine has to slightly side-bend and rotate to accommodate for the asymmetry.
It also makes sense that a neglected side is weaker, and the probability of injuring a weaker side increases when a sudden demand is placed on it. I have seen many runners who develop chronic issue on their neglected sides when increasing mileage or training for very long races.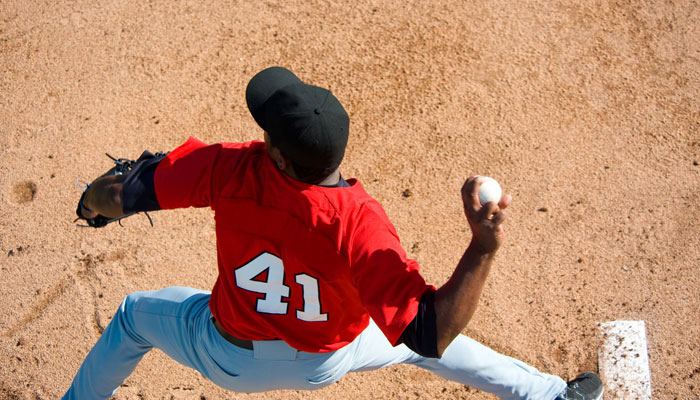 So what can we do about this?
1. Know your hand, leg, and eye dominance.

Determining your hand dominance is straightforward. It is typically the hand that you write with. Leg dominance is less easily defined in clinical studies, but a general test would be to step up onto a chair. The leg that leads more times than not is the dominant side.
For a quick way to check eye dominance, make a circle using both of your hands and look through the circle at a fixed object some distance in front of you. Do this with both eyes open. Once you have the object fixed in your site, do not move your hands or your head. Close one eye at a time: you will only be able to see the object with your dominant eye within the circle that your fingers make.
If you are right side dominant for all three categories, it might be a good idea to get your body checked out if you plan on engaging in new sports or endurance activities.
2. Take steps to strengthen your non-dominant side, particularly your non-dominant leg.
This will at least begin the process of gaining more symmetry and lessen the load on your spine.
3. Cue yourself to use your non-dominant side.
It is not enough to merely strengthen a weaker side if your brain has a bias to use your stronger side. The only way to permanently gain strength of a weaker side is through forced usage. If you catch yourself leaning to your right while you are waiting in line at the store, even yourself out. Pick a few minutes every day to do some "mindful" walking. This simply means that counting your left steps for a few minutes can actually make your brain more aware of your left leg.
Image credits: Top photo © Boggy/Fotolia; 2nd © Rolf Bruderer/Fotolia; 3rd © Michael Flippo/Fotolia; 4th © Fabio Arimatea Fotografo/Fotolia