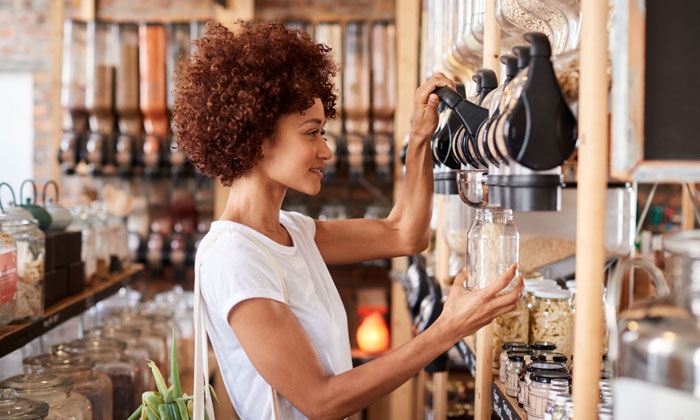 Take a look at anyone's resting shoulder blade position from behind the next time you are at the pool or at the beach. If you look closely, you may notice that many people's shoulder blades, or scapulae, do not sit evenly. Two common observations to see are one shoulder blade sitting higher than the other or one shoulder blade carried further away from the spine than the other.
What are the implications of this?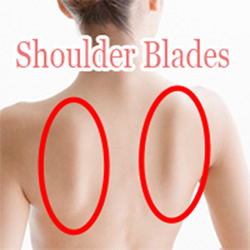 To address the first observation, shoulder blade height is largely a function of hand dominance. A right-handed person will almost always have the right scapula sitting a tiny amount lower than the left side. You will notice with "lefties" the opposite is true.
The bottom line is the following: if you are right handed and your right shoulder blade sits a bit lower than your left shoulder blade, don't worry about it. However, if you are a righty and your right shoulder blade rests significantly higher than your left shoulder blade, this may be problematic. You may have certain muscle groups that may be too weak, too tight, or less than functional on your right side. If you are having shoulder or neck pain, get it checked out by your doctor or therapist.
The second observation (scapular distance from the spine) in my opinion is more commonly associated with shoulder pain. There are differing opinions in the medical community as to what the "ideal" distance should be from the spine to the border of the shoulder blade. "Three finger widths" of distance between the spine and the border of the shoulder blade is a commonly used standard. It is very common to see rotator cuff tendonitis, impingements, and chronic neck pain in a person who has a shoulder blade that sits too far out to the side.
Shoulder blades can end up sitting too far out to the side because of prolonged forward posture. Using a computer mouse for hours daily can have the effect of pulling a shoulder blade outwards.
How do we combat this?
Work on training the muscles of the back to work in a shortened position. Below is a link to one simple exercise that trains the scapular muscles to work the shoulder blade in a more ideal position. It is also a great idea to incorporate scapular exercise into your gym routine. Far too many people over-train the frontal muscles (chest, biceps, deltoids) and under-train the back muscles (middle and lower trapezium). Do not neglect the muscles that you cannot see when you look in the mirror!
It is also a good idea to change any ergonomic issues with your computer to minimize the amount of reaching that is necessary to use your keyboard and mouse.