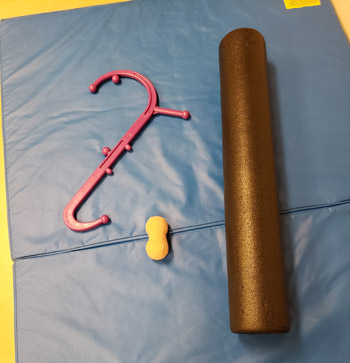 During formal rehabilitative sessions, patients spend portions of their treatments doing exercise, getting various modalities (hot/cold packs, ultrasound, electric stimulation), and spend time on a table where the therapist may be doing joint mobilization or soft tissue mobilization. Physical therapists are always stressing the importance of strengthening, stretching, and achieving functional range of motion. Often times, therapists will review various resistive exercises to build strength and stretches to obtain flexibility. Together, with proper joint kinematics, freedom of motion can be obtained.
Sometimes muscles are in such a state of tension, where there are major spasms or trigger points, that stretching can only achieve so much. When this is the case, mechanical manipulation of muscle fibers can be more helpful. This is done by massage. Massages can be pricey and, realistically, they are time consuming. The good thing is, that for the purposes of decreasing spasms and breaking down trigger points, one can do self-massage with some inexpensive tools.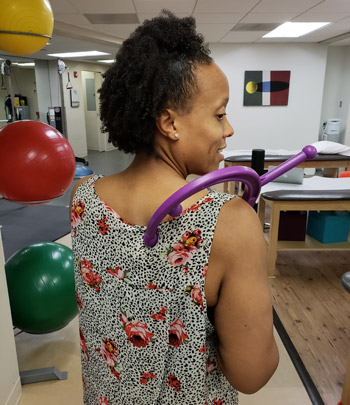 Foam rollers and tennis or lacrosse balls are wonderful tools. All that needs to be done is to find a point on the muscle that feels tight and apply pressure. Dependent on the location of the muscle, you can lie on top of the foam roller and gently roll around or lean against a wall with a ball pressing against the spasm. This should be done always taking care to not press on the superficial boney points.
Keep in mind that tight muscles generally don't like to be touched, so there may be some tenderness or discomfort that occurs. If you have an injury, it is best to proceed with self-massage on the conservative side. Always communicate with your health care provider if you are unsure so as not to cause harm, but this is a wonderful way to help relieve stress, decrease muscular tension, and muscular spasm.
As always remember, contact your friendly physical therapist at PhysioDC if you need further soft tissue manipulation to gain mobility and strength.