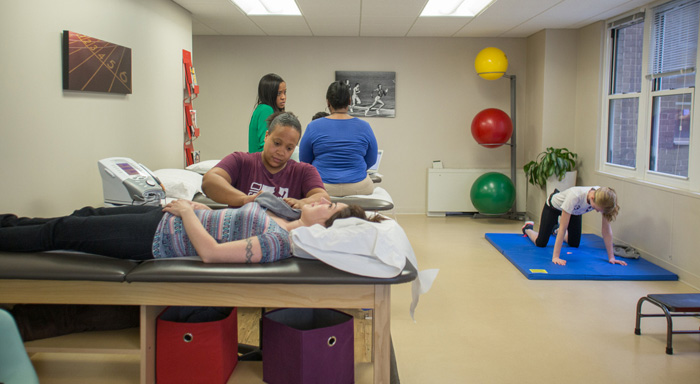 At PhysioDC we are motivated by our desire to restore our patients to full physical functionality and optimum health. We are an outpatient physical therapy and specialized personal training facility located in Washington, DC. We are equipped to determine the best method for treating nearly all conditions requiring physical therapy, including orthopedic based diagnoses. Our clients' levels of overall health vary widely, but our highly qualified staff specializes in aiding all individuals, from those with medical conditions to dedicated athletes.
Our Staff
Our staff is comprised of a number of hard working, well-trained individuals. Daniel, Christopher, Kira, Shyamala & Bradley specialize in orthopedics and physical therapy. To learn more about a staff member, click on their name below:
Physical Therapists
Our Philosophy
PhysioDC is dedicated to finding the best treatment method for your condition, and we understand that different patients require different treatment methods.  We combine hands on alignments and adjustments with behavioral advice to create a treatment plan individualized to your unique situation.
Click to learn more about PhysioDC's treatment philosophy.