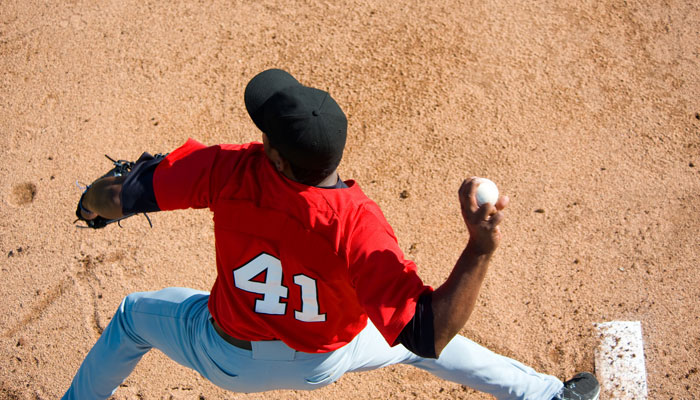 Rotator cuff repairs, shoulder labral repairs, acromioplasty, humeral fractures, and other shoulder surgeries inevitably require the usage of a shoulder sling as a means of protecting the surgeon's work and allowing early healing of the involved tissue. I have yet to meet a surgeon who does not prescribe the usage of a shoulder sling immediately following a shoulder surgery.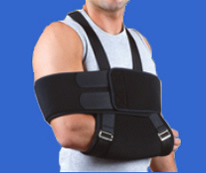 A shoulder sling will protect the involved arm from sudden jarring motions that the patient might consciously or unconsciously attempt to perform. For example, if a patient momentarily loses his or her balance while walking or while ascending stairs, using the post-surgical shoulder to grab a bannister can easily ruin the surgery.
I have also spoken with patients who have damaged shoulder surgeries during sleep. Although this may at first sound implausible, some people will actually damage a rotator cuff repair as the result of flailing the involved arm during a bad dream. (Pain medication will at times lead to "animated" dreams.) Rolling on to the involved shoulder during sleep will also place undo stress on a surgical recovery.
For these reasons it is a good idea to wear a prescribed sling during the early phases of healing a rehabilitation.
Shoulder sling immobilization comes at a cost
Slings have the potential to pitch the shoulder into an unnatural forward position. Muscles, tendons, and ligaments tend to accommodate to the position that they are placed in, even if they are forced into a position for relatively short periods of time. A forward position of the shoulder tightens the pectoral muscles, tips the shoulder blade into an awkward position, and increases stress on the rotator cuff tendons and ligaments with movements of the arm.
The shoulder also needs to experience the normal, rhythmic swinging movements associated with walking. When we halt this motion for too long, the spine and even the legs can be affected by this forced asymmetry in our motion.
As disturbing as this may seem, wearing a shoulder sling for too long will inevitably place stress on the very structures the sling was initially meant to protect.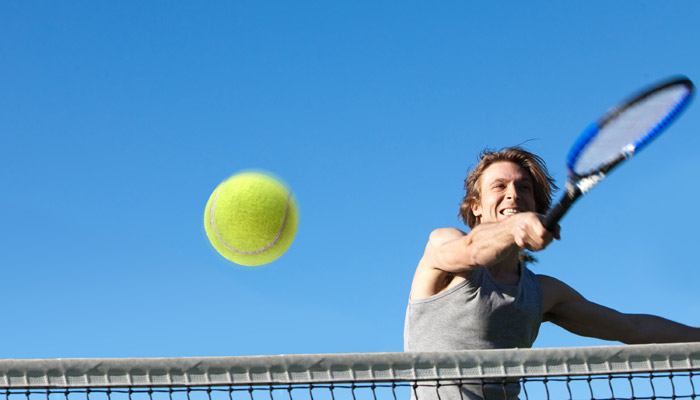 Practical tips in regards to shoulder sling usage
1. Ask your doctor what his or her specific protocol is for wearing a shoulder sling. You should also ask your doctor when is the earliest time possible to begin scaling down the amount of time spent in your sling. Do not go against your physician's orders! I have found, however, that too many patients simply never find out the appropriate time frames and end up wearing the sling for too long.
2. Try to spend some time out of your sling every day in a controlled environment free of obstacles or potential hazards. Allow your shoulder to rest in as normal a position as possible. Use the position of your non-surgical arm as a reference.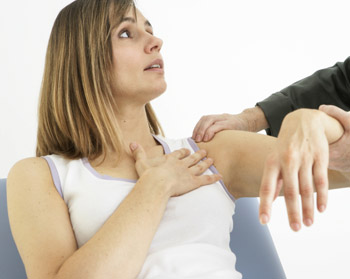 3. Realize that there is a psychological hurdle that you must get over in regards to using your arm again. A sling represents protection: It is easy to fall into the trap of wearing it for too long because of the fear of painful and restricted motion.
4. Work on strengthening the muscles that have become weakened from sling usage as soon as your doctor and physical therapist permit such. It is also a good idea to encourage limited and comfortable swinging of the arm with walking. Lying flat on the floor with your shoulders relaxed and your hands folded on your stomach is a great way to gently and passively stretch your chest, spine, and shoulders into a more ideal position.
5. It is not a good idea to stop using your sling "cold turkey." Gradually wean yourself off the sling. Some people find that removing the sling at home and at the office is a good place to start. The last days of wearing your sling should involve only wearing it in crowds and in public.
6. It is very common to experience neck pain as the result of wearing a sling, even if only for a few weeks. If you are experiencing neck pain, discuss it with your doctor or physical therapist in order to have it addressed.
Note: Comments for this post are closed. To leave a question regarding a shoulder issue, please visit one of our other shoulder blog posts and leave your question there in the comments section.