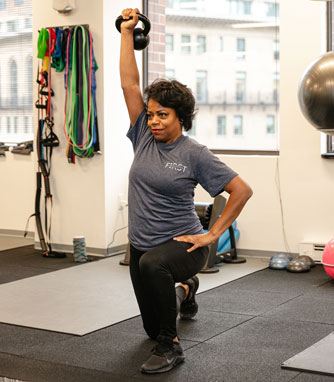 Too many injuries are the result of personal training that is done in an unsafe manner. Physiological changes that occur with age and injury need to be taken into account when performing exercise.
With this in mind, we are pleased to refer our patients to safe personal training. These trainers are certified medical exercise specialists and will work in tandem with a staff physical therapist to come up with the best training routine for your needs. We are confident that we can provide the highest quality of personal training to both the elite athlete and to the individual with multiple medical diagnoses.
FIRST Post Rehab
This is a great group of post-rehab / medical exercise trainers. Their staff are Certified Medical Exercise Specialists. They offer ½ and full hour training sessions for all ability levels.