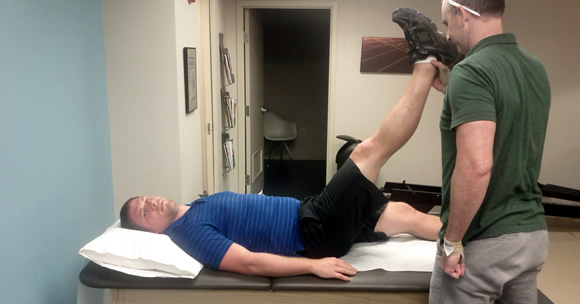 Depending on whom you ask, you may get different answers. One thing is for sure, men tend to have less flexibility than do women.
Take a look at the attached picture, Phillip's leg is making roughly a 70 degree angle with the table. At this point in his range, I am feeling some resistance from his hamstrings, or in other words, this is as far as his leg can comfortably go.
Most men tend to fall into the 70-80 degrees range. Women tend to fall into the 80-90 degrees range. If Phillip had significantly less range than what you see in the photo, I would typically prescribe gentle hamstrings stretches as part of his home exercise routine. If a patient has more than the normative value of hamstrings length, I would not typically ask them to stretch.