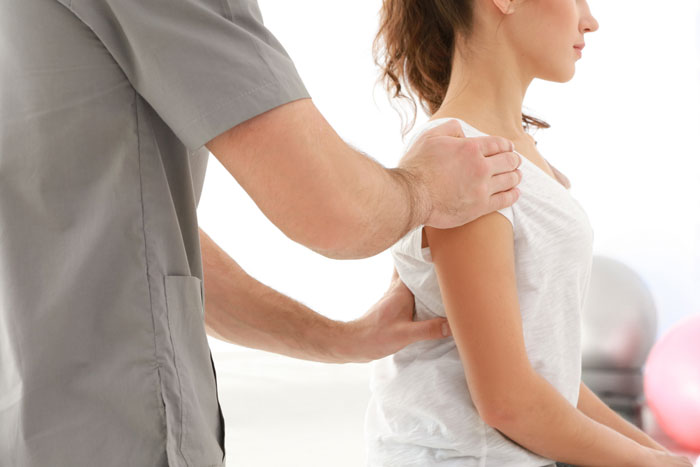 In 2016 everybody saw Michael Phelps and the polka dots on his shoulder at the Rio Olympics. And just like that, cupping became the topic of conversation just as kinesiology tape did after seeing athletes compete in the 2008 Olympic games with various colorful strips of tape all over their body. Kinesiology tape, which at the time, was difficult to get a hold of outside of a physical therapist's office, quickly became widely available at every pharmacy and grocery store first aid section, alongside reusable cold packs and heating pads. I haven't seen cupping sets yet at the grocery store, but let's discuss what cupping is.
While cupping is known mostly in traditional Chinese medicine, it is documented dating as far back as 1550 BC by Egyptians. This practice started off by using hollowed out animal horns and then progressed to bamboo and now glass. It was believed that this practice helped to remove toxins.
If you have never seen what this treatment looks like, cups are placed on various body parts and suction is applied. Traditionally, the suction happens by placing a cotton ball on fire and then heating the inner portion of the glass cup. Once the cup is placed on the skin, the heat from the fire creates a suction action. More current cupping sets use plastic cups that have a suction valve and a separate apparatus to suck air out from said valve, similar to a large snake bite kit.
Does cupping work?
Well, it depends on what you are trying to get out of it. Apparently, cupping used to be the treatment of choice for tuberculosis during the time of the Tang dynasty. It's believed that this treatment helped to aid the circulation of the stagnant Qi (or Chi). In traditional Chinese medicine, cupping is used for a host of issues including circulatory and respiratory diseases, eczema, hypertension, the common cold, and other emotional conditions.
So does it work for these ailments?
I don't know. The thing is, I am not a Traditional Chinese Medicine practitioner, but I am a licensed physical therapist, and I use cupping in my treatments where I see fit. In the world of PT, we tend to treat based on evidenced based practice. At this time, there isn't a whole lot of evidence that cupping works.
What I do know is that for some orthopaedic and other various sports injuries, myofascial release techniques do work. Suction from cupping creates a myofascial pull. It is just on a different axial plane than how I could create this pull with just the use my hands. Another wonderful thing is that cupping is generally comfortable if you don't mind the sensation of a physical therapy hickey… a PT love bite, one might say.
Contraindications
Cupping is generally safe, but does have some contraindications. This treatment should not be used with people who have suffered a cardiac arrest in the last 6 months, those with hemophilia, over open wounds, infected tissue, tumors, external or internal bleeding injuries, fractures, complete tendon ruptures or grade III ligament sprains.
Concluding thoughts
So my answer to the title of this article is cupping is a tool that can be used to create myofascial release and – with mostly anecdotal and my personal clinical experiential evidence – it works. Hopefully as this treatment tool becomes more studied, utilized, and documented in western medicine practices, we will be able to develop more evidence based treatment protocols for its use.