In the dance community, particularly the ballet community, turnout is such a coveted talent. It becomes ingrained from a very early age that this perfectly externally rotated foot position is necessary to be considered a good dancer or one that is better than the other dancers. The problem is that turnout is not just a foot position. As explained in the article, "The Anatomy of First Position," it is quite apparent that there is so much that goes into achieving a turnout.
In the ballet community, turnout is a standard for all positions. There is almost never a time where the legs are in a neutral rotation or an internally rotated position, unless a character role is being played in performance.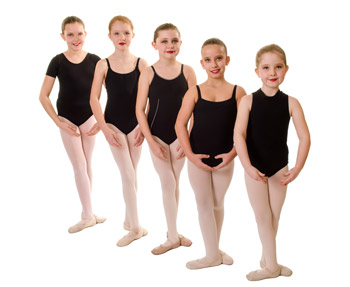 It is important to know that there are 6 muscles that create this turned out leg position, so that they can be strengthened and that dancers can become aware of how to access them. These muscles are the
piriformis
quadratus femoris
internal and external obturators
superior and inferior gemellus muscles
There are larger external rotators of the leg such as the gluteus maximus, but this is better utilized in dancers as hip extensors to lift the leg behind the back as in an arabesque position.
Along with musculature that creates turnout, there is also boney structural involvement. The ball of the ball and socket of the hip joint is naturally angulated differently in individuals. The dancer that has a decreased angle from the ball, or head of femur, in relationship to the shaft of the femur bone will naturally have a toe out presentation as their body's neutral position. This is called femoral retroversion. Dancers that have this anatomical structure have a very easy time with finding a turnout.
On the opposite end of the spectrum is femoral anteversion, and people with this boney structure have a toe in, or pigeon toed, natural position. When the feet are straight forward, the knees may be facing each other, and so when the feet are turned out, the knees may finally face forward, not leaving much room for further functional dance movement.
Now that we understand some of the fewest of details that go into a turnout, dancers, parents and teachers need to stop forcing unnatural positions. The only thing that it will lead to is frustration, lack of mobility and balance, discomfort and likely injury.
In positions where the feet are flat on the floor, dancers tend to cheat their turnouts by using the friction of the ground against their feet to maintain a position that is likely painful and not sustainable. It is a bad habit that is usually not corrected from a young age.
As an adult dancer that is not a professional, it is always very refreshing to have a teacher correct somebody that is so focused on their feet being perfectly splayed out to the side, that they have lost structure in the rest of their body, which makes them lose strength, balance, and mobility. It's a hard truth to learn, but because dance, and particularly ballet, is so much about the aesthetic of visual lines, not every person is cut out to be a professional in this art form, purely based on the genetic cards that are dealt. However, with responsible instruction, conditioning and mindset that helps build true strength, true flexibility, balance and muscular efficiency, if you love to dance, it can be a great and rewarding activity that can have such longevity because unwarranted injuries can be held at bay.
Some ways that standing turnout can be achieved is through exercise with and without the use of various props. Below are some recommended exercises.
"Clam Shells" Hip Abduction
Exercises such a clamshell, that comes in various levels of intensity, help to build hip external rotator muscles.
Pelvic Clock
The pelvic clock helps to loosen up some deeper hip muscles and activate the core.
Piriformis Stretch
A stretch to try would be the piriformis stretch.
Joint Hip Flexor Stretch
Another stretch to try would be the 2 joint hip flexor stretches.
Standing activities would include the use of balance pads or Bosu balance trainers with various single leg activities in a turned out position.
If you are interested in learning on how to achieve a more natural turnout that will decrease pain and likelihood of injury while improving efficiency of dance movement, contact your friendly staff at PhysioDC to have an in-office consultation with the dance rehab specialist.