Something that many people do not understand is that performing artists do not always have the same luxuries as a general office worker when it comes to healthcare coverage. While some may argue that fine arts are a needed part of society, the public is typically not aware of how little support these artists get for maintaining or healing themselves. Dancers often work as contract employees, and therefore they do not receive the employment benefits that a salaried worker may get.
If one is lucky enough to gain employment in a large profitable dance company (typically a classical ballet company) as a salaried employee, he or she should count their lucky stars. The employee's problem then becomes body maintenance and job performance. Unfortunately, making it into one of these companies is comparable to securing a spot in the NFL. There are many great football players out there, but only a few will get the uniform.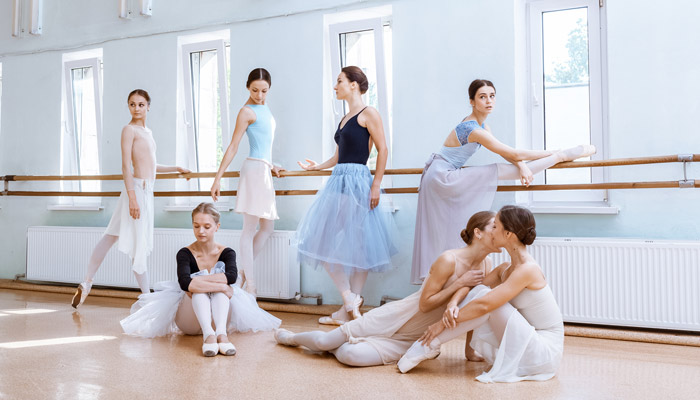 Luckily for dancers that need to feed the soul and spirit with performing, they can still get a gig, even if it isn't a spot in a classical ballet company. Many dancers perform at smaller venues as visual entertainment during a meal or, more widely known, at a vocalist's show. This is particularly grueling, as the dancers are usually asked to perform more frequently, unlike with a large classical ballet company where there are multiple casts for the same show, and dancers perhaps only perform for 1-2 weeks at a time before a long break (unless they are touring).
The problem which many dancers face is a lack of access to healthcare due to finances. Unfortunately, most performers get paid by the gig, which is often not much. They tend to not have health coverage that is as comprehensive as what is offered by employers in traditional corporate America.
Then they also have to deal with many healthcare providers not being able to help them, even if they can afford to be seen by a medical practitioner. All too often, a dancer is told to "stop doing what you are doing" in order to feel better. That is asking a lot of a person who already has few benefits that come with their line of work. Sometimes, they are brushed off and told to do a stretch that their body is already over stretched in. These are some of the stories that I've heard from my dancing patients.
Dancers need to be comprehensively evaluated. It's not about just asking where the pain is and looking at strength and range of motion. A healthcare provider should find out the style of dance that is done and what that entails. As providers, we need to know what the footwear is. Is this style of dance done barefoot, in high heels, in pointe shoes, in tap shoes? We need to know some basic movement patterns that take place. Is there a lot of forward or backward bending, a lot of trunk twisting, squatting or jumping involved? If this dancer is performing, the healthcare provider should know how often this dancer performs and for how long in any gig. Knowing how often they train or rehearse is also important information.
For some providers, dancing might just seem like their patient's hobby or a form of exercise. Providers need to remember that for some, this is their livelihood. Figuring out how to move forward with dancers as a patient can be challenging. As a physical therapist, sometimes this means my discounting the self-pay service rate or even seeing the patient less frequently and giving them more independent activities to do on their own.
The best care that a dancer can get is getting a comprehensive evaluation/exam and loads of patient education. Some resources available can be found in the Performing Arts Medicine Association (PAMA) and the insurance company NACAMS. If you are a dancer and are suffering with injury, it is worth your time to find a quality healthcare practitioner who understands where you are coming from.
The author of this blog, Kira Davis MPT, specializes in treating performing arts patients and would be happy to answer any questions that dancers might have!
Image credits: All images © Slyusarenko/Fotolia.