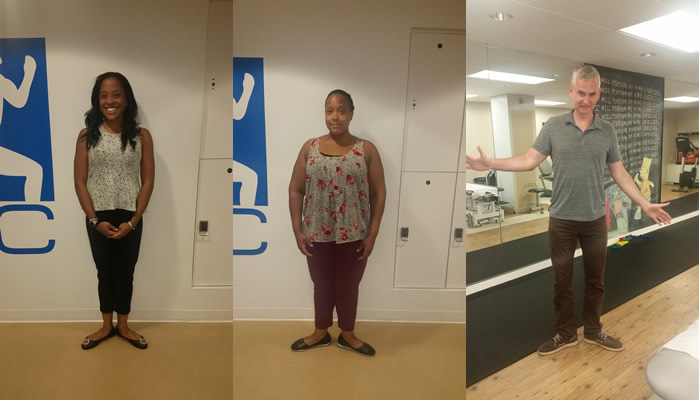 In ballet, first position is so much more than having your toes pointed outward. It has been said that dancing ballet is like being a duckling. A duckling glides effortlessly across a body of water, but what we don't see is the constant work happening below the surface. If it looked hard to pull off a dance move, it would not be so mesmerizing. Today, I am going to specifically talk about the most basic of ballet positions. First position.
What a spectator sees when they look at a dancer in first position is a person standing with their legs straight and their toes in an outward direction. There is so much more to this position, and what you see is just the end result of so many other muscles working.
It all starts in the trunk with posture achieved from core strength. The common term used in ballet studios is "pull up." This a dynamic action of lengthening the neck, engaging the shoulder blades so that they are pulled back and down, letting the anterior chest slightly rise, pulling in the lower abdominals towards the spine (imagining the look of a greyhound), relaxing the lower rib cage down, and hopefully all of this puts your lower spine in a neutral position or even a slight posterior tucked tilt.
Phew, I'm exhausted just thinking about all that work. This is normal posture for ballet dancers that is instilled in them from the start. Being pulled up is second nature. Without this foundation, it is very difficult to achieve anything else.
Now that you are already sweating from trying to pull up, try to imagine a series of spirals throughout the body. In ballet, energy force in the legs is almost always moving in a rotating fashion away from one another. The gluteal muscles are externally rotating while the inner thighs continue to work to help maintain this position.
It does not end there. Next comes the work on your calves pushing energy slightly downward to give a grounding force throughout all the toes. Lastly, the tibialis posterior and flexor digitorum muscles of the feet and ankle are working to make sure that your arches stay in a neutral position, and that gravity doesn't make your arches cave down into a flat footed position.
Great! You've made it into first position. Now it's time to dance… 5,6,7,8!
Image credit: Ballet teacher with student © HighwayStarz/Fotolia.