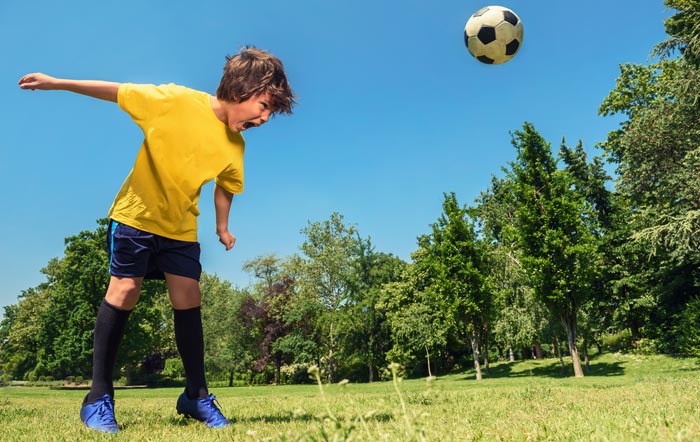 We see injuries stemming from sports every day here at PhysioDC. Sports that involve high velocity collisions in particular can be devastating in countless ways. Throughout our blog, we highlight specific sports and correlating injuries that commonly occur while playing these sports.
Ankle Injuries
Ankle traumas are very common injuries, given that running and changing direction quickly are necessary components of playing this sport. Inversion sprains of the ankle are quite common, especially when playing fields have minor divots or other imperfections. I highly recommend wearing ankle stability braces or ankle taping for anyone who has ever turned his or her ankle, as the ligamentous support is diminished after even one sprain.
Knee Injuries
Ligamentous damage to the knee can also go hand in hand with playing competitive soccer. Women in particular seem to tear the anterior cruciate ligament, or ACL, with higher frequency than men rupture this ligament. There is research that suggests that the wider pelvis seen in women places a slight increased stress on the knee. Strength training for the hips, hamstrings, quads, and ankles are all a good idea to lessen the chances of knee injury.
Head Injuries
Here is one soccer injury that you may have not thought of: HEAD TRAUMA. High-level soccer players will often "head" the ball multiple times during games. Although this may at first seem innocuous, repetitively having one's head struck by a projectile can have concussive effects. I have also seen head injuries occur when players collide with one another while trying to head the same ball. (See photo at top of this news webpage that illustrates this concept).