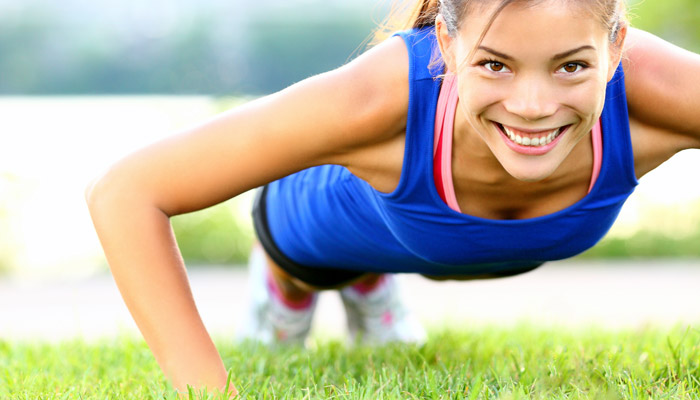 Over the last several years I have heard much about the popular fitness craze known as Shaun T.'s "Insanity." Many of you have undoubtedly seen the commercial advertisements. Buffed out twenty-somethings are seen jumping around and performing brutal plyometrics and calisthenics to the point of utter exhaustion. As a clinician, I was, of course, curious about this program's potential benefits and flaws. I was also a bit jealous.
So, at the tender age of forty-one, and as part of my grand experiment, I have begun to partake in the insanity that is "Insanity." I am currently 4 weeks into the program, and I have much to say. The following points are my opinions based on many years of both being a physical therapist and a pseudo-jock.
1. The insanity program involves six (6) days of exercises followed by one (1) day of rest. There is absolutely no way that I can handle sticking to this schedule for the recommended sixty (60) days; it is simply too hard at my age to recover. I started doing the program every other day, and I am now up to performing the routine four (4) times weekly. I have no plans on increasing the routine to the recommended frequency. I recommend starting this program very gradually!
2. There is no equipment used with "Insanity," only exercises that can be done with a bit of floor space and your television. There is a lot of jumping, running in place, and creative modifications of push-ups, jumping jacks, squats, yoga-type stretches, and core exercises. The advantage to this type of program is that you can "bring it with you" if you are not always at home. A disadvantage of this program is that certain muscle groups are very difficult to effectively condition without equipment, namely the muscles that are involved with pulling type motions. The biceps and the latissimus dorsi muscles, for example, are barely exercised with this routine.
3. Do not feel bad about modifying this program, particularly with the more intense plyometric exercises. Jumping, in particular, is an intense activity. All of my jumping exercises are done at about one-half the intensity and at one-half of the speed of "Shaun T" and his crew. Who cares? Nobody is watching.
4. I must admit that this program is a bit of fun, which makes it much more likely to remain compliant with. The music is catchy, and Shaun T is motivating and, at times, very funny. During all of his workouts, he walks through his disciples and gives them words of encouragement. In one instance, he asks one exhausted woman how she feels during the most intense portion of the workout, and the production staff had to censor her response. If you can read her lips, it is obvious that she is saying "I feel like shit."
5. It is entirely possible that you will become injured from doing this program based on the intensity and type of exercises that are performed. With high reward comes high risk. If you are feeling abnormal pain from these exercises, get yourself checked out by a medical professional. Also, realize that our physiology changes as we age. Tendons, in particular, are less vascularized with age and are susceptible to inflammation with repeated intense exercises. If you are not feeling right, take several days of rest!
Although the first week of this program was a brutal experience in terms of my body recovering, I am now starting to see the positive effects. My metabolism and energy levels have skyrocketed. My mind is clearer, and I am looking leaner and stronger, particularly in my legs and abdominal region. I do now feel that I can complete the program!
Does anybody have anything to add about "Insanity"? I am all ears.
Credits: Photos are from Shaun T's Insanity Routine / Beach Body Workouts