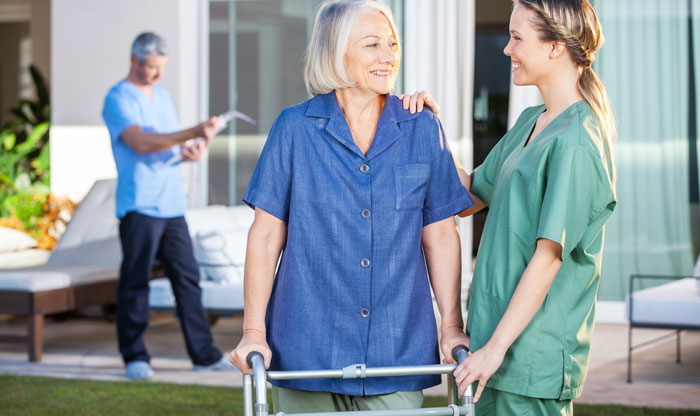 The hip labrum is a cartilaginous ring that extends around the outside of the hip socket as seen in the illustration below. Hip labral tears manifest as sharp, nagging pain deep in the hip or the groin areas. Pain associated with a hip labral tear may also refer down the thigh towards the knee. Car accidents and chronic repetitive stress imposed from years of sports or yoga are often root causes of hip labral tears. Women appear to be much more susceptible to this type of injury.
Hip labral surgery is a comparatively new orthopedic procedure that seeks to repair the labrum and thus stabilize the hip socket. This type of surgery is becoming less invasive from year to year: the patients that we see now have very small surgical scars and fewer post-operative precautions.
Precautions & Expectations in Regards to Hip Labral Repair Surgeries
1. Almost all post-operative labral repair patients are "non-weight bearing" for a minimum of two weeks following the surgery. Patients use crutches during this time frame. In terms of rehabilitation, I ask patients to lie flat on a bed or on the floor for a period of time each day that he or she is using crutches. The purpose of this is to allow the hip flexor muscles to relax into a neutral position, as suspending one's leg while using crutches does require prolonged flexion of the hip.
2. Swelling in the hip area is an inevitable effect of surgery and causes the surrounding muscles to "shut down." Isometric exercises are typically started shortly after surgery in order to minimize the negative effects of swelling. The gluteus maximus, gluteus medius, hip adductors, and hip flexors can all be trained gently through isometric exercise. There are many resources on the Internet that can lead you in the right direction in terms of isometric exercise instruction.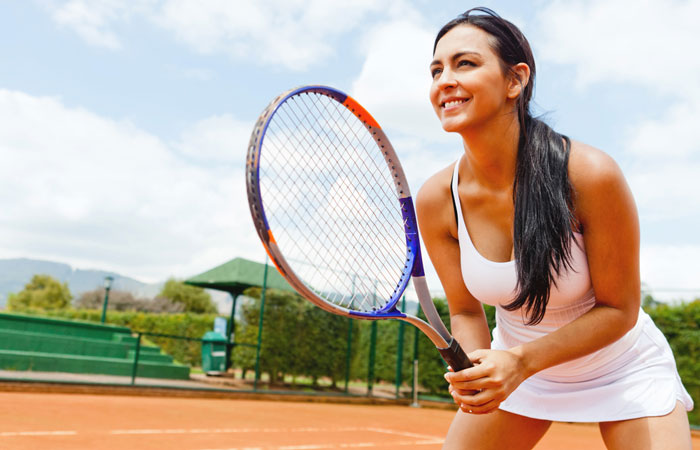 3. Pain in the lower back and pelvis following labral repair surgery is common because of muscular imbalance. The spine in general does not handle asymmetry well: if one leg cannot accept weight well for a prolonged period of time, the lower back and pelvis are loaded too heavily from the stronger side. In order to minimize this effect, in rehabilitation we encourage the patient to work on idealizing the mobility of the lower back and pelvis through a series of exercises (see Why all the Fuss about the Gluteus Maximus and The Clamshell Exercise). It also goes without saying that the sooner the patient regains his or her strength and weight bearing capacity on the surgical side, the better the lower back and pelvis will feel.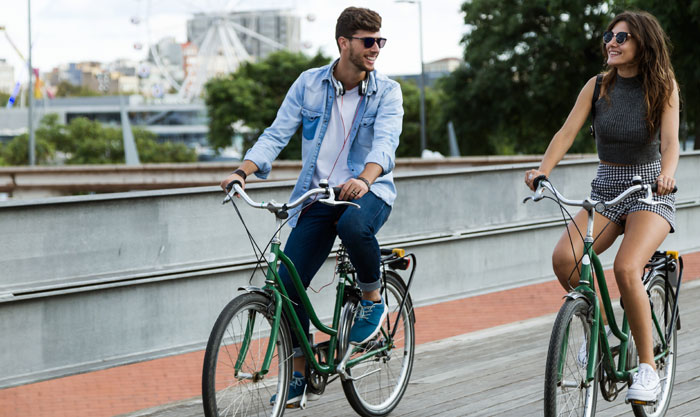 We have two (2) exercises on our "media" tab under the abdominal section: "pelvic clock" and "pelvic control" are good ideas in terms of restoring lower back and pelvic alignment. The password to get into the exercises is "patient."
4. Healing from this surgery generally takes a long time! It is not uncommon for patients to experience discomfort six months after the fact. The important thing to remember is that if you notice positive differences from week to week (or month to month), you are going in the right direction! We will typically ask patients to record the distance that they can walk before pain sets in and then use this as a baseline for comparison.
5. With hip and knee surgery in particular, people have the long-term tendency to develop habits that keep them from maintaining full weight and strength through the leg. Avoid crossing your surgical leg over the uninvolved leg when seated, and when standing, force yourself to bear your weight equally through both legs. The body will often unconsciously try to default over to the non-surgical side because it has learned to do so. Initial post-surgical weight bearing precautions are a necessary evil: people need to re-teach their bodies to accept weight equally, and this may takes months of practice.
---
PhysioDC Podcast: Experts Talk About The Hip
Andrew Wolff, MD (orthopedic surgeon) and Dana Logan, MSPT (physical therapist specializing in hip rehabilitation) discuss everything that you need to know about advances in hip surgery and conservative management. This episode is a must for anybody wanting to know more about FAI, hip labral surgery/reconstruction, and rehabilitation of the hip.
Visit our PhysioDC podcast page.
---